Please join us for our October GMM. We will be starting with a social at 6:30, followed by a burnout workshop via zoom at 7pm.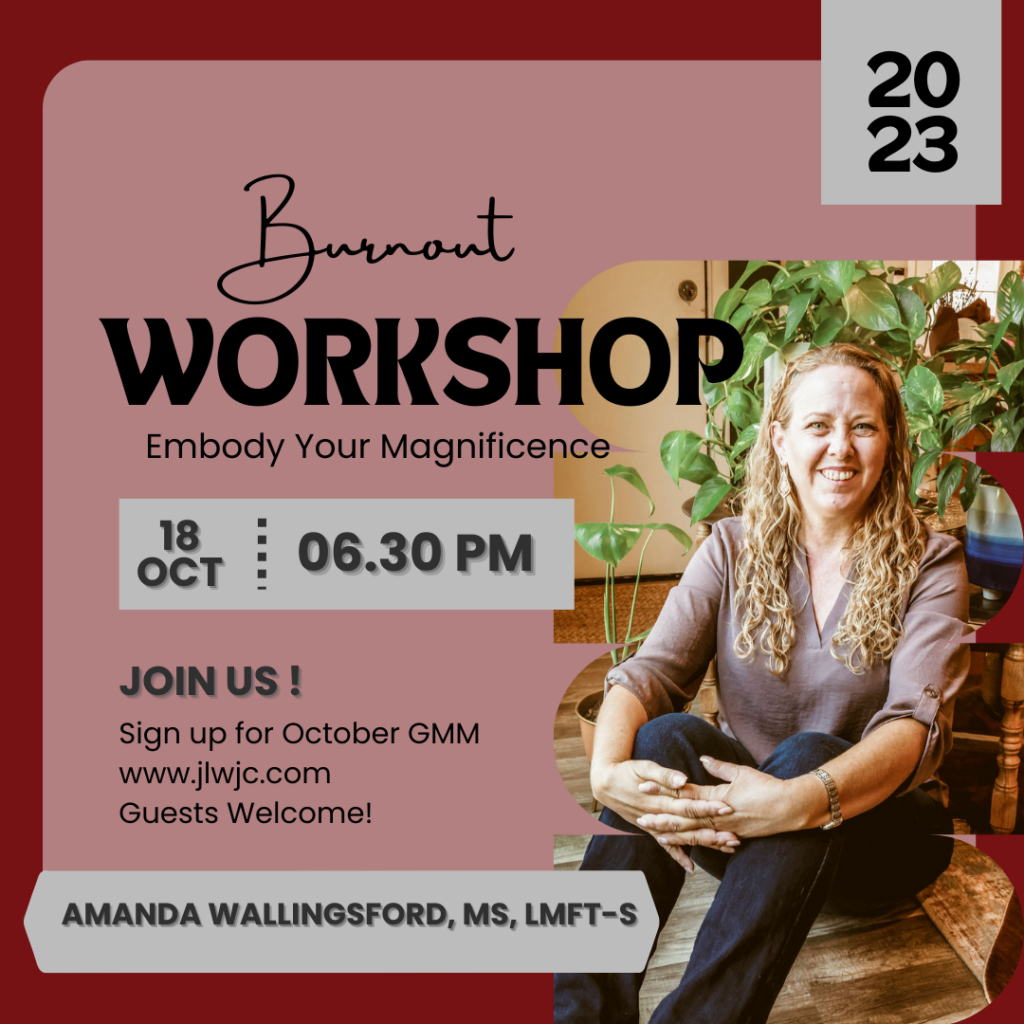 Please sign up at:
https://members.jlwjc.org/?nd=p_vms_registration_event_detail&registration_id=206
Amanda Wallingsford is the author of Embody Your Worth: Essential Strategies to Live Confidently and Create Your Dream Life. She has been supporting people to heal and grow for over 20 years both as a Life Transformation Coach and Licensed Marriage and Family Therapist. You can learn more about Amanda, her services, and her book at www.AlignandEmbody.com
Our "Done in a Day" service opportunity for this GMM will benefit SafeHome, a domestic violence support agency that provides services and shelter to women. We will be doing gift cards and notes for the women currently being served by SafeHome. Please bring giftcards in any amount to Casey's General Store, Hy-Vee, Price Chopper, QuikTrip, Walmart, or Target with you to the GMM.