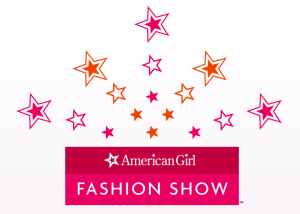 MODEL INFORMATION
The model fee is $50. (A portion of fee will be used for administrative cost; remainder will be used to support this year's charity: Bethel Neighborhood Center)

All fees & tickets are non-refundable.

Clothing is provided in sizes 6x and 10.  See the American Girl Size Chart below for measurements.
Models can select from the following show times

Saturday 10AM, 1:30PM, 5PM

Models must be available for Costume Day & the Dress Rehearsal (see below).   
Models must be able to be away from their parent(s)/guardian(s) for three hours (one hour before the show and two hours during the performance) and feel comfortable walking a runway in front of 100+ people.
Models may be required to supply footwear depending on the costume.
American Girl dolls are diverse; therefore, we encourage girls of all races, ethnicities, and cultural backgrounds
Parents/guardians are required to purchase at least one ticket to the show their child will appear in

Tickets will be on sale during Casting Call and thereafter on the website
---
AMERICAN GIRL SIZE CHAIR FOR MODEL OUTFITS
| | | |
| --- | --- | --- |
| | Bitty Baby Size 6X | American Girl Size 10 |
| Height | 48" | 54 – 56" |
| Bust/Chest | 25 ¼" | 28 ½" |
| Waist | 22 ½ " | 24" |
| Hips | 26 ¼" | 30" |
| Outseam | 27 3/8 " | 32 5/8" |
| Arm Length | 17" | 19 ¾" |
If your child is not within the range of measurements listed above, please still come to the model search!  In a true American Girl spirit, we try to be as accommodating as possible so all girls can join in the fun!
---
COSTUME DAY Saturday, October 15, 2o16
Models must be available to attend Costume Day for fittings.  Time dependent on show picked.  Costume Day will be at Shawnee Community Christian Church
DRESS REHEARSAL Thursday, November 3, 2016 or Friday, November 4th, 2016.
Time to be determined.  Rehearsals will take approximately two hours, so dress comfortably. Please be sure to bring your doll for practice! Dress rehearsal will be held at the Deer Creek Golf Club.
---
SHOWTIMES
Models and their fans can select which shows!  Saturday, November 5, 2016, 10AM, 1:30PM, or 5PM at the Deer Creek Golf Club.
---
PHOTOGRAPHY
There is no photography during the show; however, each model will have her picture taken by a professional photographer at the dress rehearsal and at the shows.
Parent(s)/guardian(s) will have the opportunity to purchase said photographs and should bring cash or checks to the rehearsal.  
Payment is DUE at the time of photography.
---
DOLL HAIR SALON
We are excited to announce that stylists will once again be running our doll hair salon!  Add some glam to your Fashion Show Experience by visiting the American Girl Doll Hair Salon at Dress Rehearsal or at the Fashion Show!  The talented stylists will create a fun and fancy 'do for your doll's hair for only $10.  It's a unique experience that is sure to delight your American Girl.
---
SOUVENIRS
We will have exciting souvenirs available for you and your doll! Items include: model shirt and matching doll shirt, model bag and matching doll bag, doll boots, and more!